Purrs to all of our 4f Memfurs.
Below are our entries for next years birfday card. We have a tough decision as all of them are so furry mice. But, we must vote for only one card. This will be the card that we will use for all of the year 2001. Every 4f memfur gets to vote only once, so be sure you look at all of them very carefully. This is for 4F memfurs only, please do not share these entries with other kitties.
Please email your votes to us on or before November 5, 2000 at gggo@lightstream.net
If you have more than one 4f memfur at the same email address, please use one email and list each of the kitties names and the card that kitty is voting for.
Every kitty memfur gets one vote even if one typist is doing all of the typing!!
Purrrrrrrrs.... it does help to have more than one kitty in your house!!!!!
(beside all of the joy, there is more voting power!!)
These cards are displayed in the order that we received them.
Thanks for all of these great entries.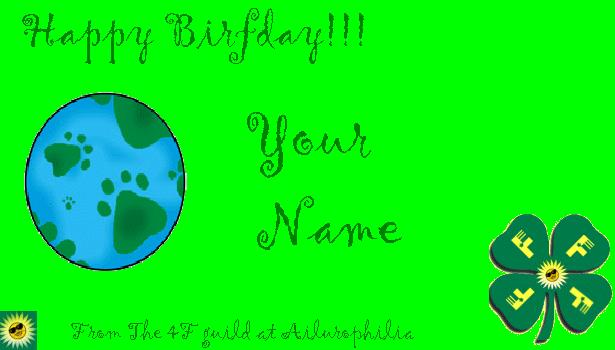 Card #1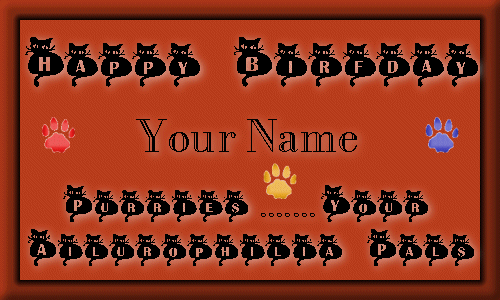 Card #2
Card #3
Card #4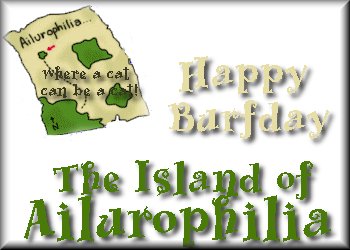 Card #5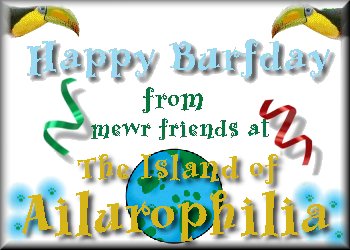 Card #6